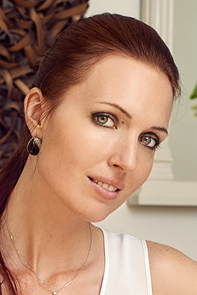 I would like to introduce myself. My name is Elena Moleva. During my studies Psychology and later the Art academy in The Hague, I earned money by modeling. There, I came in touch with professional Visagie and learned how important it is to take care of your skin and what products are good to use.
I was very interested. I started my beauty specialist and Visagie study and finished it in 2006. From 2006 to 2010 I was working at a beauty salon in Leiden and since January 2011 I have my own salon in Old-Voorburg.
As a graduated beauty specialist, I am certified for all the treatments that I give. I also like to improve, and keep up with all of the new trends in treatment methods and product developments.
I love giving beauty treatments, it's not only relaxing for my clients, but I also get positive energy from it. My goal is to give you the result that you expect. I would love to welcome you in my salon.